Supplier & Manufacturer : Shin Seung Hichem Co., Ltd.
Powerful skin protection care with ancient Egyptian secrets
Main Raw Material Origin: Egypt
Final active material made in Korea

It is an effective cosmetic material developed with inspiration from ancient Egyptian skin beauty secrets, where cosmetics as a skin care began and the beauty method reached its peak by Cleopatra.
It's raw material has been eaten as food in Egypt since about 4,000 years BC. Especially it is famous material since Cleopatra used it to maintain her beauty and youthfulness.
In addition, as a native plant through out Egypt and the Mediterranean coast, its flower extracts have been used for medicinal purposes such as wounds, burns, and skin diseases as folk remedies in ancient Egypt, Greece, Rome, India and Arab regions.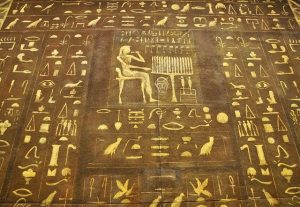 It is said that this raw material was applied to wounds by wounded soldiers during World War I. During the American Civil War, doctors used the leaves and flowers of this material as a hemostatic agent. In addition, in France, traditionally, this raw material is widely used as a bathing agent, and its medicinal value has been passed down.
Shin Seung Hichem's Protecare SH is a high-yield skin efficacy material that effective active ingredients is protected from denaturation through our proprietary low-temperature water extraction technology.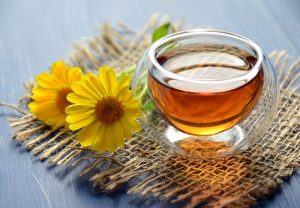 The detailed effects of Protecare SH are as follows.
* Anti-inflammatory effects of flavonoids and Triterpenoids, Inhibition of interleukin, interferon, TNF-α cytokine
* UVB UV damage protection: Helps skin heal and procollagen synthesis by preventing GSH (glutathione) depletion caused by UVB
* Antioxidant: Protects skin from damage caused by oxidative stress such as ROS and H2O2 (with evaluation data for DPPH radical scavenging activity)
* Whitening: Inhibition of tyrosinase and reduction of melanin content through flavonoids (with evaluation data of tyrosinase inhibitory efficacy)
* Anti-aging: Prevents skin damage, delays the aging process, increases skin hydration
* Moisturizing: Reduction of epidermal moisture loss by stimulation of regeneration and epithelialization
* Antibacterial: Possessing antibacterial activity against gram-positive and gram-negative bacteria
If you have any inquiries about our Protecare SH products, please contact Shin Seung Hichem.